IOD Celebrity Invitational Regatta
2023 IOD Celebrity Invitational
August 16 - 18, 2023



Nantucket Race Week is pleased to announce the 19th annual running of the IOD Celebrity Invitational.
Karen Ryan Photography
Introduction
Imagine being provided a boat within a fleet of evenly matched IODs to be raced by your crew on Nantucket Sound. Further imagine having an America's Cup tactician, Olympic medalist or a world champion calling your tactics for the regatta. In keelboat one-design racing this is truly special.
Karen Ryan Photography
The Celebrity Invitational begins with an opening reception buffet dinner at a private home, with Master of Ceremonies Dawn Riley, followed by two days of racing and more social events. The series will consist of up to four races each day on Nantucket Sound. Each participating team will have a celebrity tactician on-board. Races will be sailed in a fleet format, and prizes will be awarded for daily and overall results. Opportunities abound for non-sailing spouses and significant others to explore and enjoy the island: beaches, bicycling, water sports, shopping, museums, sightseeing and more.
Karen Ryan Photography
Schedule of Events
Wednesday



Throughout day - arrival on island and transport to accommodation

6:30pm - IOD Celebrity Invitational Opening Buffet, including registration and check-in, private home


Thursday

08:30am - Skippers' Meeting, Nantucket Yacht Club patio

10:00am - Day One of the IOD Celebrity Invitational, practice starts followed by racing

6:30pm - Casual Crew Dinner, Great Harbor Yacht Club

Friday

10:00am - Day Two of the IOD Celebrity Invitational, first warning signal

4:00pm - IOD Celebrity Invitational Awards Ceremony, Nantucket Yacht Club patio

6:30pm - Optional - Nantucket Race Week 20th Anniversary Party, Nantucket Yacht Club
2023 IOD Celebrity Invitational Chair: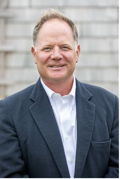 Roy Weedon -- Roy is a member of the Nantucket IOD Fleet sailing on the Sierra Syndicate. He is a two-time IOD North American Champion, the 2022 Nantucket Race Week IOD Celebrity Invitational Winner, and the 2023 Nantucket IOD World Championship Qualifier Winner.
Professional Race Officer: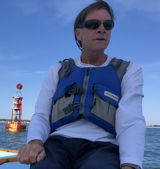 Ken Legler -- Since 1974 has been running races for countless one-design championships as well as Key West Race Week (23 times), Chester Race Week, Orange Bowl and the Youth & Junior Championships. 42 years coaching at Tufts University.
2023 Master of Ceremonies: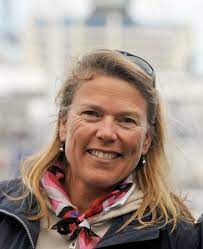 Dawn Riley -- CEO of America True. 1st woman to manage an America's Cup Team; competed in four America's Cups and two Whitbreads (now Volvo Ocean Race). Currently Executive Director of Oakcliff Sailing, a non-profit organization, training athletes in inshore, offshore, and high-performance sailing. Inducted into the National Sailing Hall of Fame in 2021 and into the America's Cup Hall of Fame in 2022, making her the 1st female and youngest person to become a 'dual famer.'
2023 IOD Celebrity Invitational Tacticians:
as of 6/19/2023
John Burnham - Leadership coach, writer and editor, including 30 years as editor of Sailing World and Cruising World. After sailing everything from sunfish to the SORC, he now focuses on sailing IODs at Fishers Island and Shields in Newport, winning 3 Shields and 3 IOD class titles. He won the NRW IOD Celebrity Invitational with Ted Moore's crew in 2019, and has won the IOD Worlds 3 times.
Isabelle Kinsolving Farrar - Isabelle is a reigning and four-time IOD World Champion (2015, 2017, 2018, and 2022), representing Fishers Island with husband Jonathan Farrar and Team Zallee. In 2021, Isabelle placed second at the NYYC Women's Championship Regatta. Isabelle was a twelve-year member of the US Sailing Team, from 2001-2012. Isabelle placed 5th in the Women's 470 in the 2004 Summer Olympics in Athens, Greece, crewing for Katie McDowell. Isabelle won the 2008 470 World Championships and was ranked 1st in the world in 2011, crewing for Erin Maxwell. Isabelle is an attorney and lives in Milton, MA.
Dave Franzel - Dave founded the Boston Sailing Center in 1977, because in his youth he found it easier to create a yacht club than to join one. Also, it was a way for him to feed his sailing fix on a daily basis and entice many thousands of others to become equally entranced by the sport. After selling BSC in 2007, Dave attempted to mix retirement with racing and coaching. Then, in 2016 he founded the St. Thomas Sailing Center at the St. Thomas Yacht Club in the US Virgin Islands, showing himself to be a complete failure at retirement. In addition to starting and running sailing centers, he has coached many teams in one design and handicap events. He also coaches clinics and seminars in conjunction with North U where he has had some success guiding less experienced teams to the podium. He campaigned Solings and Sonars for many years, finishing third in a Soling World Championship in 2002 and winning a Worlds in the Sonar class in 2009. Today you'll find Dave campaigning a J/70 and enjoying winters in the Caribbean racing IC-24s at the St. Thomas Yacht Club.
Al Girard -- Al grew up sailing in Barrington, RI. He was on the sailing team at the University of Rhode Island where he graduated in 1983. Al was an avid Laser sailor and won the Laser Master North Americans in 1996, 3rd at the Laser Nationals in 1995 and competed in the Laser World Championships in 1990. He is a two time North American Interclass Solo Champion, 1994-95. In 1993 he became the first alternate member of the US Olympic Laser team. Al was the Navigator on Courageous IV in Perth Australia in 1987 vying for the Luis Vuitton Cup. He has been a Professional Tactician on Farr 40's, 12m Tactician aboard Hissar winning the 2001 Prada Trophy and Americas Cup Jubilee. In 1989-1991 he was the offshore sailing coach for the US Coast Guard Academy. He's now an avid kite surfer and wing foiler and occasionally a private yacht captain and lives in Newport, RI.
Stuart Hebb - Stuart, having grown up sailing in Nova Scotia, won the World Youth Champs in 1982 in the Lightning class. He was on the Canadian America's Cup team in 1987 in Australia. Stuart has a well-balanced sailing background having raced in one design as well his own Thin Ice offshore program where he won the 2005 Pineapple Cup setting the best corrected time course record which still stands today as well as back-to-back SORC victories in 2019/20. He made the Canadian Olympic sailing team in 2012 campaigning in the Star Class finishing 4th in the medal round race in Helsinki as well as some top 5 finishes in major Etchells regattas from 2000 -2011. Stuart finished 2nd as a competitor in this very regatta in 2018 and most recently won top Corinthian in the Melges 20 class this winter.
Scott Macleod -- Scott was part of a 3X Collegiate All-American team and raced Sonars and Finn's in the 80's, including a five-year Finn Olympic campaign 1983-88. He won a bronze at the Finn pre-Olympic Regatta in 1987. He has won multiple Hinman Master, Grand Master, and Oyster Bay team racing championships. He's done the Newport to Bermuda race twice, and most recently was the tactician for second-place Onawa in the 12 Metre North Americans.
Jud Smith - Jud is the head of Doyle One Design, as well as being 2018 and 2006 Rolex Yachtsman of the Year. Jud was born and raised in Marblehead, MA and learned to sail with his father, David Smith. He was the mainsail trimmer on Stars and Stripes during Dennis Conner's 1995 America's Cup campaign. Jud has won numerous championships in one-design and handicapped fleets alike. He won the 2006 Rhodes 19 Nationals, 2015 J70 North Americans, and is ten-time Etchells North American Champion. To date, Jud has won ten World Championships. Most recently, he skippered his J70 Africa, winning the World Championship in Marblehead, MA after winning the J70 World Championships in Porto Cervo, Italy in 2017 as crew for Peter Duncan. Jud has been a sailmaker for over 30 years and is regarded as one of the finest One-Design sailmakers in the world.
Pete Stalkus – Started sailing cat boats and dinghies at a young age on Shelter Island Sound and developed his racing skills at the US Merchant Marine Academy. Four-time America's Cup competitor with many years on the Grand Prix racing scene as navigator, tactician, and strategist. Won World Championships in the Farr 40 class, 12 meters, Maxis and two SORC fleet wins. Has sailed many one designs including J-24's, J-70's, IOD's, Shields and 6 meters.
Genny Tulloch - Genny is a 15x National and North American Champion; Female Collegiate Sailor of the Year at Harvard as a sophomore; 8-year member of the US-Sailing Team in 470s, Match Racing, and 49ers; only female on the Morning Light race team; winner as watch captain of the Tahiti Race and division winner of the Sydney-Hobart; and commentator on the America's Cup, Volvo Ocean Race, and Tokyo 2020 Olympics. She has raced everything from optis and 29ers to 100-footers, and is looking forward to getting back into the IODs (and back into racing, after having a baby last year!). She is based in Berkeley CA now, after a few years in London and the rest of Europe.
Charlie Van Voorhis - Grew up sailing Rhodes Bantams and Lasers on Sodus Bay in western New York in the 1970s. He sailed at Yale in the mid 1980s and was a member of the US National Team (Finn) in the late 80s. Since completing a total restoration of an old wooden IOD in 2000, he has been actively campaigning in the Fishers Island IOD fleet. is currently the Executive Vice-President of the IOD Class where he currently chairs the class technical committee and is a 4-time IOD Class champion.
Will Welles - Will is a member of the North Sails Rhode Island team, in total he sports more than 25 years of experience in the sailmaking industry. Will grew up on the coast of Maine, cruising and racing traditional one designs. These days you can find him in Newport, RI, where he races with the local J/24 and Shields fleets. He is also involved with many other one design classes, J/22, J/80, J/88 and Etchells classes to name a few. With a foundation of multiple World, North American, European, National, East Coast and regional titles to build on, including being shortlisted for Rolex Sailor of the year three times in five years! Will is clearly well versed in One Design but also shares a passion for big boat racing and cruising, he is well versed in boats of all sizes.
Lincoln White - Lincoln is the Head Intercollegiate Offshore Coach, Director of Ocean Racing and Seamanship Instructor for the US Coast Guard Academy. He has been coaching and racing for 25 years, with numerous national and international offshore and small keelboat wins as crew, coach and tactician. He is fluent in match racing, recently as sparing crew for Stars and Stripes Team USA before their 2020 World Match Racing Championship win. He is active in racing IODs, J70, Farr 40, Swan45, J109s, and other J's. Lincoln is the current IOD World Champion, main trimmer and strategist for the Fisher Island Yacht Club FIYC1.
Thank you to the 2022 IOD Celebrity Invitational Tacticians:
Steve Benjamin: US Olympic 470 Silver Medalist. Atlantic Class National Champion ('17 & '21) and Etchell National Champion ('16,'17, '21). Etchells North American Champion in 2016 & 2017. Rolex Yachtsman of the Year in 2015. US Sailing Championship of Champion winner in 2017. US Sailing delegate to the Offshore Racing Congress from 2013 to present.
Taylor Canfield: Two-time Match Racing World Champion in 2013 & 2020. Top ranked match racer for 3 of the past 5 yrs. 5x winner of the Congressional Cup, 3x winner of the Gold Cup & winner of countless World Match Racing Tours in both monohull & multihull boats. In pursuit of an America's Cup win with a homegrown, All-American team, Stars+Stripes USA.
Paul Cayard: Executive Director of the US Olympic Sailing Team. Seven-time world champion, seven-time America's Cup competitor, and was the first American to win the Whitbread Round the World Race in 1998. He is a two-time Olympian in 1984 and 2004 in the Star. Recently winning the Star Western Hemisphere in 2021. Inductions into the National Sailing Hall of Fame in 2011, Rolex Yachtsman of the Year in 1998, and Bay Area Sports Hall of Fame in 2021.
Jonathan Farrar: IOD sailor (Fishers Island Fleet) 5x World Champion. 12-year member of the U.S. Sailing Team racing all types of boats along with coaching Olympic sailors. Coach of the Northeastern University Sailing Team. Two-time U.S. Tornado National Champion. Paralympic coach for the Skud class from 2009 to 2012.
Thomas Lundqvist: Won Finn Swedish Nationals, Kiel Week, and Gold Cup, & also competed in the 1972 Olympics. Competed in the Star Worlds and many regional events. Early '80's raced a modern 6-Metre, taking the podium in numerous European events and World championships. 6th at NYYC Hinman Grand Masters event in Newport, RI. Now racing a Wally Nano.
Mike Marshall: Sail designer for North Sails & designing the sail inventory for the New York Yacht Club IC37. 2016 J/22 Worlds Champion, won J/22 North Americans & top ten in multiple J/24 Worlds, NAs and Nationals. Board member of Conanicut Island Sailing Foundation.
Molly O'Bryan Vandemoer: 2012 Olympian (Match Racing with teammates Anna Tunnicliffe and Debbie Capozzi). Coached at Severn Sailing Association and the US Naval Academy; currently Executive Director of Peninsula Youth Sailing Foundation (PYSF), a non-profit focused on San Francisco peninsula youth. Match Racing World Champion (2011), ISAF World Cup Champion 2011-12, Snipe Women's World Champion ('11), US Sailing Team Member (2003-15 competing in 470s, Match Racing, 49er FX), College National Champion ('01), College All-American Team (2000-02), High School National Champion ('96).
Travis Odenbach: On Quantum's core team of J/22, J/24, and J/70 class experts. Won J/24 North Americans & finished in the top three multiple times at Nationals, North Americans, and World. 2nd in the 2021 J22 World Championships. Helps customers in J/70s, J/24s, J/22s as well as larger boats to reach the podium.
Peter Wickwire: Two-time helm for Canada at Nations Cup, a Canada's Cup Champion as starting helmsman and tactician for The Royal Canadian Yacht Club, Five-time IOD Vrengen Gold Cup Champion at Bermuda International Invitational Race Week, IOD North American Champion, multiple national champion in match racing and one-design classes, and a Sail Canada Rolex Sailor of the Year finalist.
Past Celebrity Tacticians:
| | | |
| --- | --- | --- |
| Adams,Ed | Garcia, Grant | Moore, Geoff |
| Adams, Josh | Garland, Phil | Musto, Keith |
| Alison, Betsy | Green, Andy | Perry, Dave |
| Allen, Chuck | Haberland, Nancy | Proctor, Chad |
| Allsopp, Jim | Haines, Robbie | Read, Brad |
| Anderson, Karl | Healy, Pat | Read, Ken |
| Appleton, Cameron | Healy, Tim | Reed, Dave |
| Barkow, Sally | Holmberg, Peter | Rey, Tony |
| Becker, Geoff | Isler, JJ | Reynolds, Mike |
| Brady, Julia | Isler, Peter | Riley, Dawn |
| Brenner, Dean | Jobson, Gary | Schwab, Bruce |
| Bromby, Peter | Keyworth, Will | Sertl, Cory |
| Brun, Vince | Kotoun, Anthony | Sertl, Mark |
| Buckley, Mike | Kullman, Martin | Shore, Bill |
| Burnham, John | Larson, Chris | Smith, Dee |
| Burnham, Kevin | Lawrence, Luke | Smith, Jud |
| Callahan, Mike | Leech, Suzy | Snow, Chris |
| Campbell, Andrew | Lewis, Cam | Swanson, Jody |
| Canfield, Taylor | LeVesque, Peter | Tihansky, Jahn |
| Commette, Peter | Lihan, Tom | Toppa, Mike |
| Crump, Will & Marie | Lynn, Bill | Tunnicliffe, Anna |
| Dellenbaugh, David | MacCausland, John | Ullman, Dave |
| Diaz-de-Leon, Victor | Macky, Jane | Weisman, Gary |
| Doyle, Robbie | Mahaney, Kevin | Welles, Will |
| Enright, Charlie | Marshall, Mike | Whidden, Tom |
| Ewenson, Geoff | McClintock, Moose | White, Steve |
| Farrar, Jonathan | Merrill, Nate | Whyte, Skip |
| Farrar, Kevin | Miller, Jim | Widnall, Bill |
| Favela, Rod | Mollicone, John | Wilmot, Jeremy |
| Fortenberry, Bill | | Worthington, Kimo |
| Fowler, Neal | | Wright, Jon |
| Franzel, Dave | | |
| | | |
| | | |
ENTRANTS LIST
Skipper's Name
Boat Name
City & State
Division/Class
Non-spin CRF Rating
LOA
Designer
Year
Sail #

Date of Entry

ROBERT CONSTABLE
TEAM PAPA BEAR
NANTUCKET,MASSACHUSETTS
IOD

TBD

2023-08-10

PIERRE CROSBY
DELTA SYNDICATE
NANTUCKET,MASSACHUSETTS
IOD

TBD

2023-05-23

RONALD ZARRELLA
TEAM BLACKFISH
NANTUCKET,MASSACHUSETTS
INCLUDE DETAILS IN COMMENTS SECTION BELOW

49'

JIM TAYLOR

2017

75249

2023-05-22

RIDGE SOWER
TANGO
WELLESLEY,MASSACHUSETTS
IOD

TBD

2023-05-21

HEATHER GREGG
TEAM CAPE COD
BOSTON,MASSACHUSETTS
IOD

NA

2023-05-09

TED MOORE
TEAM '71
MARBLEHEAD,MASSACHUSETTS
IOD

TBD

2023-04-26

RICHARD WERDIGER
ALPHA
NANTUCKET,MASSACHUSETTS
IOD

000

2023-04-25

PETER E. SHUMAKER
TEMPEST
GROSSE POINTE,MICHIGAN
IOD

5

2023-04-25

JOHN C. HENRY
GAMBLER
MOUNT DESERT,MAINE
IOD

21

2023-04-19

ROY WEEDON
SIERRA SYNDICATE
NANTUCKET,MASSACHUSETTS
IOD

TBA

2023-04-17

PETER MCCAUSLAND
TEAM GOLF
NANTUCKET,MASSACHUSETTS
IOD

TBD

2023-04-05